15 Ways to Increase Instagram Engagement in 2022
Instagram Engagement is becoming so popular nowadays because of the set of feedback you can have. Every day, billions of social media account holders visit Instagram to experience, share, and comment on posts. Because of the user interface, accessibility, and gathering this social media is one of the most engaging sections.
So, 'how to increase Instagram engagement effectively' has become an important question that needs a proper answer. First of all, you need to have an idea of the Instagram algorithm. Don't worry, it's not like you have to learn a programming language. Following the characteristics of Instagram is good enough for better engagements.
A Brief on Instagram Engagement
Effective Instagram engagement is based on views, likes, comments, and shares. Whether you use Instagram for business or personal purposes, this method is common and useful only. The question is, how to do it? The algorithm focuses on the activities of the account and evaluates them by artificial intelligence. You just need to be technical with the activities and see the magic within a few days only.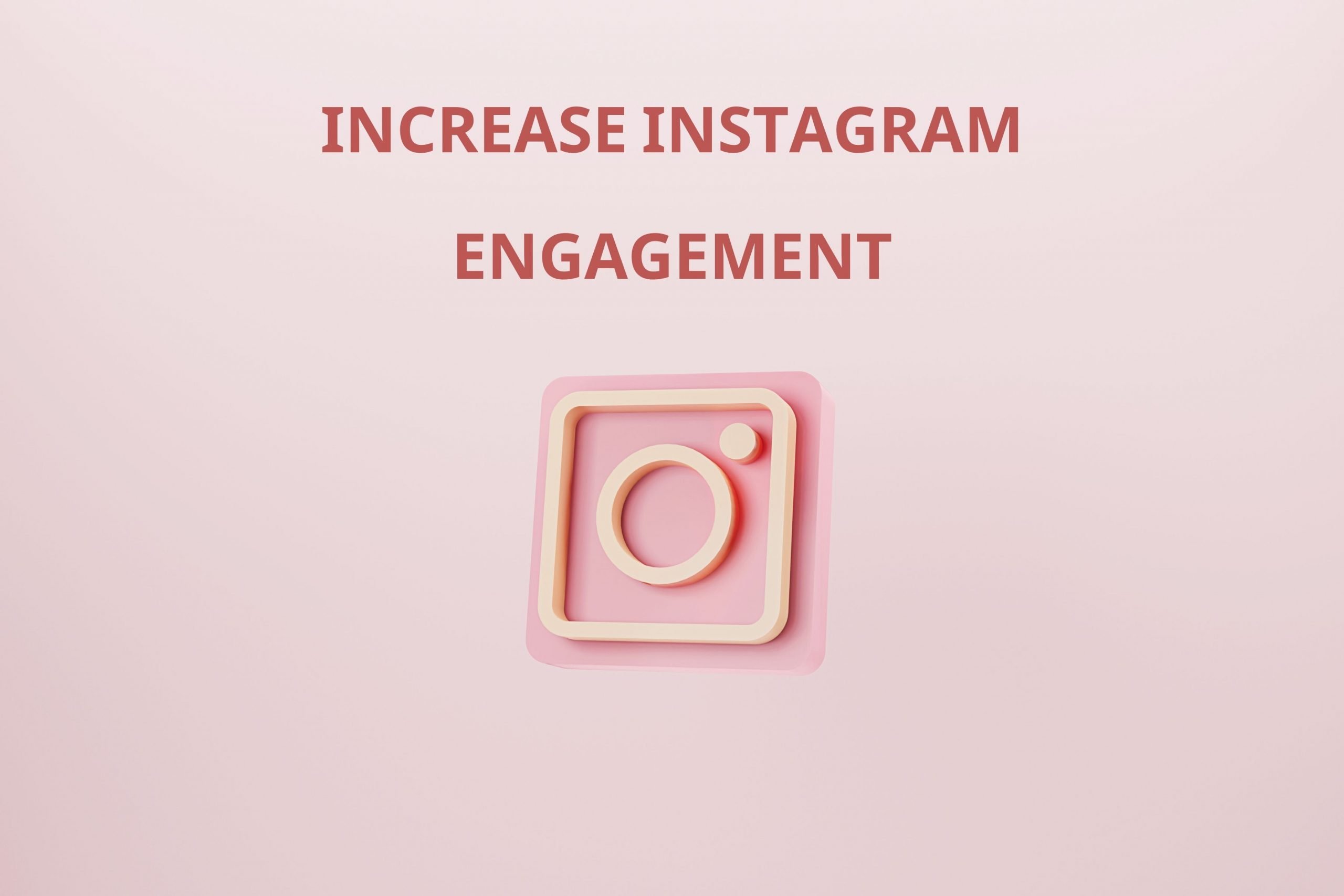 Ways To Follow For Instagram Engagement
Instagram engagement rate
Be you
Maintain regular posting, Choose a specific post time
Make your posts storytelling
Use relevant and proper hashtags
Study user-generated content
Go for branding
Post videos besides photos
Divert web traffic to Instagram
Upload interesting and enjoyable topics
Link up to other accounts with Instagram
Do SEO for Instagram
Add captions with detail
Shareable contents are good
Analyze content feedback regularly
Others
1. Be you
The most basic step for Instagram engagement is your unique presentation. You are the owner of your account. So, be sure to create a position with your content. Also, you can follow and patch up with Instagram engagement groups who are of similar category. For example, if you are a photographer, use your best-captured photos on your page. And, add some renowned photographer's pages with yours.
2. Maintain regular posting, Choose a specific post time
You need to use the most effective way of posting content on your page. The best way to improve the engagement rate on Instagram is by posting regularly. Well, you need to follow a simple rule for that. Keep posting at a specific hour instead of random time. Also, try to follow your audience attendance so that your posts go visible almost instantly to them.
3. Make your posts storytelling
You are doing as mentioned above but still not having enough hits of your posts. So, "how to get more engagement on Instagram?" could be a common question. You can try one that could never fail and that is meaningful content. Present your photos like it is storytelling. People like stories in photos better than in text. Besides, an eye-catchy and meaningful photo holds the audience for a moment at least. So, try to engage people by your photos better than the text included.
Considering the Instagram engagement rate calculator you need to focus on hashtags. Use appropriate hashtags that tell something vital about your posts. Also, you can use trending hashtags and create your content following that. The process might seem reversed but effective in the end. Moreover, without a reasonable hashtag, your audience may find your posts immature. You will lose your appeal and lack of engagement in the end.
5. Study user-generated content
A lot of people have a common question in mind. And, that is, "how to increase engagement on Instagram fast and stable?" Well, this is something where you need to do some digging. Study those accounts with a similar discipline as yours and see their activities. You also need to create content that your targeted audience may like. Sorry to say that, I cannot help you much with that because you need to discover your pandora's box.
6. Go for branding
Instagram engagement should be reasonable as this could bring you expected results through your effort. Your activities should be focused on your brand. Well, some believe, using the best Instagram apps for business can reduce labor. I would love to say so but without technical activities, those apps may not be cost-effective for your branding. So, be technical with your branding whether you use an app or not.
7. Post videos besides photos
I have already mentioned attaching engagement groups Instagram benefits above. As further engaging tips, you need to post videos sometimes besides posting photos. Watching still photographs regularly may make your audience monotonous. Moving content can break that feel and give inspiration for more engagement. Also, create promotional videos and heart-touching videos that can bound the audience to see, comment, and share.
8. Divert web traffic to Instagram
To prevent Instagram engagement down temporarily, you can add a website that has a good visit. So, it is better to use your website that is rich with SEO-friendly content and monitoring. Hook up your Instagram account to that website to divert traffic. You will earn some more hits by this. But, remember, regular activities have no other alternative. You can add your Instagram account link to multiple websites if needed. Just be active with all the websites.
9. Upload interesting and enjoyable topics
You need to entertain the audience with some enjoyable topics sometimes. Well, those topics should be interesting and relevant to your core category. And, this is a good initiative you can take to improve the average Instagram engagement rate constantly. The content should be appealing and clean without any cheap subjects like vulgar or nudity. Well, some art with manipulation can be a good addition indeed.
10. Link up to other accounts with Instagram
I have mentioned the importance of diverting traffic from websites. Here mentioning in reverse the addition of other accounts in your account. Also, if you have more accounts on different social media platforms, do the same. Then, use an online Instagram engagement calculator to know the rate for better understanding. Avoid linking random accounts irrelevant to yours. Otherwise, you may bother your audience.
11. Do SEO for Instagram
Check Instagram engagement and go for SEO to improve. Well, for personal and non-profit accounts this action is not mandatory. But, if you wish to do business through this platform, assigning smarter SEO can be an ace for you. You need to contact some SEO specialists and ask for their work method. As a little hint, hire someone who does White Label SEO and your ranking will stay for long.
Among other Instagram tips besides hashtags and content, a caption with detail is mentionable. Do maintain this step regularly for all your posts whether that is a photo or a video. Try to use rhythmic words like a poem. Also, make a good selection of your vocabulary to elaborate the expression with a theme.
To improve the average engagement rate on Instagram, use sharable content for sure. Obviously, rich contents make your audience share them on their pages. And, literally, poor content can be harmful to engagement.
14. Analyze content feedback regularly
As I already mentioned, regular activity is very important for effective engagement. If you check on the Instagram engagement calculator from time to time, you can get it well. Analyze all the content feedback regularly and do necessary activities. Sort out which posts have better hits. Make improvements to those themes and make new posts. And, you will see the magic.
15. Others
Along with all the tips mentioned above to increase Instagram engagement rate, there are some more things. The content you are posting should be above the quality that can represent your standard. Obviously, no one wishes to use low-quality content and expect better feedback. Sometimes, you may find some content visually vulgar or inappropriate in some accounts. Well, this kind of cheap trick may draw some audience for a short time but leave a bad reputation for long. So, be fresh with all the activities keeping the value of your reputation in mind.
Conclusion
Instagram is a popular social media platform that people use for personal or commercial purposes. Literally, billions of users visit this every day with various intentions. The engagement Instagram account brings the targeted audience for specific reasons. We can keep the personal account aside for the time being because that is not related to profit. But, business presentation requires engagements as a mandatory part. The activities mentioned above are the ways that are quite effective for the purpose. Try them with seriousness and you will get a positive response without any doubt.
FAQ
How do I increase my engagement on Instagram 2022
Ans: Increasing engagement is a common wish for everyone. You need to monitor Instagram stats regularly and do necessary activities for better response in 2022.
What is a good engagement rate on Instagram 2022?
Ans: A good engagement rate is a technical matter that is hard to explain in words. But, in 2022, 1% to 5% is considered good engagement. Other issues like audience size, type, industry, etc. are relatively focusing on that as well.